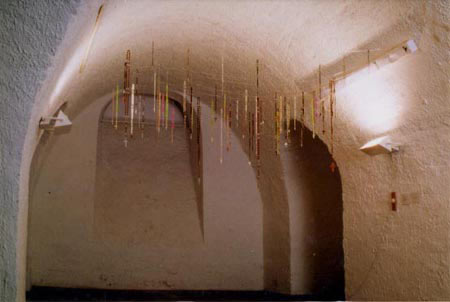 Dance of the rosaries, Interactive installation
Material: rosaries, nylon cord, digital music ship, pushbutton switch

This work is based on old rituals like praying the rosary in circles or ritual dances. The order of the wreths indicates the custum subject to strict rules from ancient times and the integration of the individual in ritual exercise.

With contemporary aid – pushing a button – these old forms can be manipulated corresponding to the activities in our new world the rosaries jump and hop.